Jenny was born in South Africa to English parents who returned to England with Jenny when she was 7.
When she finally left school in London she trained at the Actors Workshop in Notting Hill Gate.
In 1970 Jenny was plucked from Drama School by John Cassavettees to star in his film 'Husbands'.  Cassavettees was looking for a complete unknown to groom in his particular brand of intense emotional acting, and for this performance she was nominated for a Best Supporting Actress Academy Award. It was a cathartic experience, after which Jenny decided to gain theatre experience and she went off to the provinces and worked in repertory.
After returning to London she auditioned for Ken Tynan's Oh Calcutta which became a  notorious show of the West End.
Then came a spate of films including Pier Paola Pasolini's Canterbury Tales and Robert Fuest's film of the Michael Moorcock Science Fiction book Final Programme – where she play the mad Scientist Miss Brunner for which she was again nominated for the Best Newcomer Award, this time for the Evening News.
In 1975 Jenny flew to Paris to audition for Michelangelo Antoninioni for the role of Rachel in his classic film 'The Passenger' with Jack Nicholson which was shot in London, Spain and the Sahara Desert.
Films with Ridley Scott "the Duellists", Tony Richardson "Joseph Andrews and finally in 1978 Jenny worked with her old friend Derek Jarman in "Jubilee" which was shot in and around Shad Thames and in which she played both the role of Bod, the punk revolutionary and Queen Elizabeth 1st.
Further films followed Anthony Page's The Lady Vanishes'  and Nicholas Roeg's The Witches.
Jenny continued acting in film, TV and theatre until in 1995 she decided to pursue her first love painting and attended Central St. Martins School of Art where she obtained a BA  and a MA in Fine Art.
Jenny now spends her time, Acting, Painting, (she has had numerous Exhibitions of her Printmaking, drawings, photographs and Installations) see Art Page) working in radio and lecturing in Performing Art at West Thames College.
She has two daughters.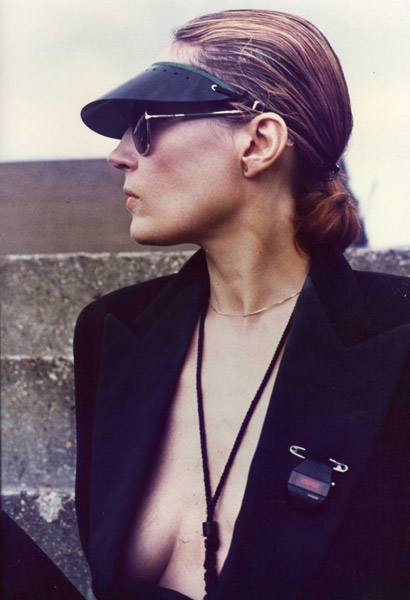 Tony Richardsons' 'Joseph Andrews'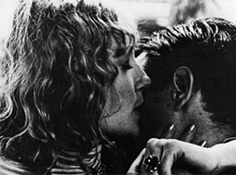 John Cassavettees' 'Husbands'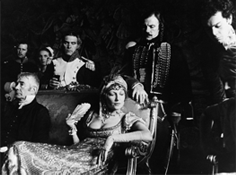 Ridley Scott's 'The Duellists'
Paul Kindersley's Film "The Burning Baby"
GUCCI Campaign shot by Gus Van Sant